We know what you're thinking… music and audio production? Doesn't seem to fit the rest of our services, does it?
In fact, we've found a lot of correlation between web development and music making. Many of the other designers and developers we've worked with over the years have a music background, and our founder, Scott Anderson, was a music major in college. He just also happened to be in college in the mid-'90s, just as the web was taking off, and ended up pursuing a career in technology.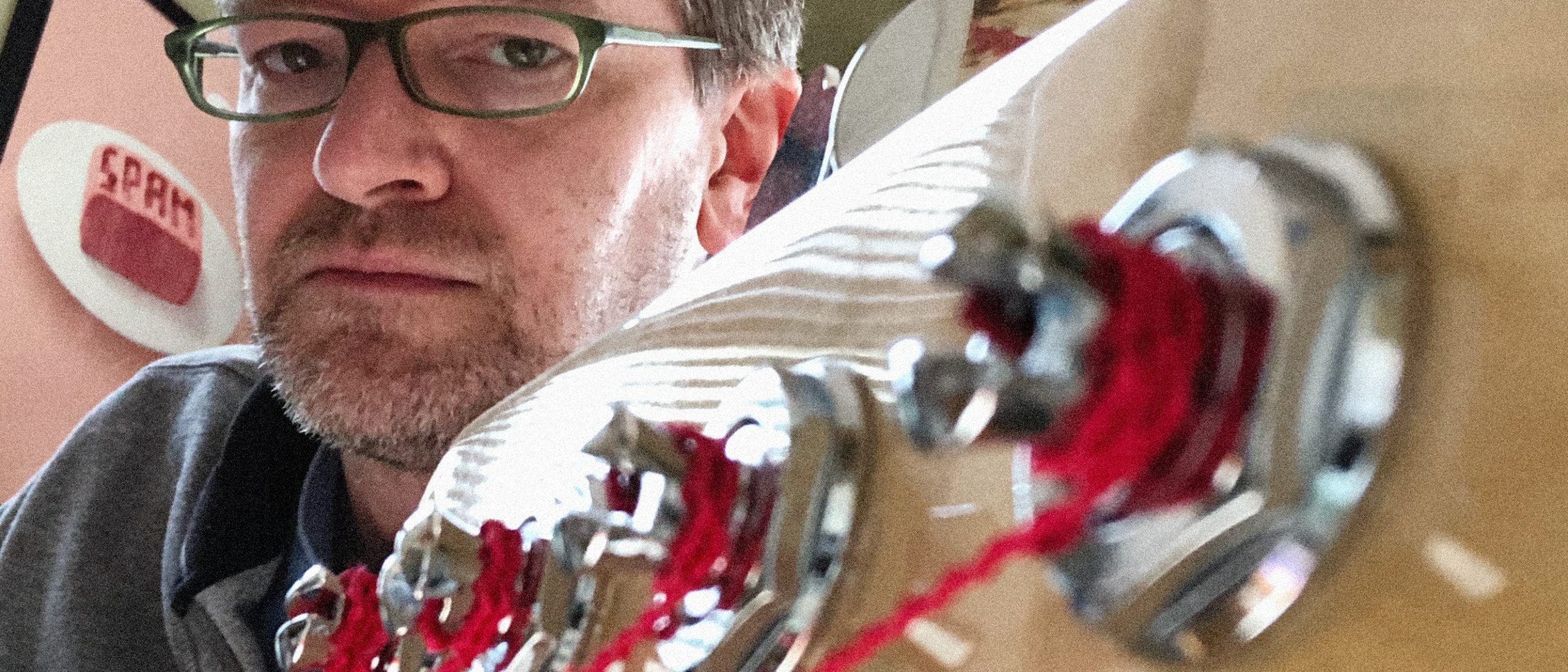 But Scott never stopped making music. He played in community bands — clarinet in Claremont, CA and alto sax in Robbinsdale, MN — the late '90s, then played electric bass in a string of rock bands in Minneapolis and Atlanta in the early 2000s. He got serious about recording solo instrumental music in 2003, working under the name of Room 34 (surprise!) and crafting an eclectic style that combines elements of progressive rock, ambient, electronic/IDM, with bits of jazz and orchestral music. The result is atmospheric and rich in mood. Music perfect for soundtracks.
Since 2017 Scott has been a member of the Minneapolis South High Community Band and Jazz Band, playing clarinet, bass clarinet and electric bass, as well as a founding member of Minneapolis jazz/funk/rock quartet 32nd Street Jazz.
Original Soundtrack Music
Room 34 creates original soundtrack music in a variety of styles, including electronic, ambient, funk, jazz, rock and orchestral scores.
Arranging and Sheet Music Preparation
Room 34 can provide original small-group arrangements for provided musical compositions (melody and chord changes), as well as full sheet music preparation including conductor's scores, individual parts, lead sheets, chord charts, tabulature, etc.
Audio and Video Production Services
In addition to original music, we offer a range of audio production services including high-quality mobile/on-site audio production capabilities for voiceover, podcasting and music, plus multitrack editing, mixing and mastering services using Logic Pro X.
We can also produce short videos and animations using Final Cut Pro and Motion.
---
Check out some recent music projects below, or visit music.room34.com and room34.bandcamp.com for more. Much of Scott's music is also available on iTunes, Amazon, Spotify and other streaming services. Just search for "Room 34".
Much of Room 34's music is distributed under Creative Commons CC-BY-NC-ND license. Free to distribute and enjoy! Please contact us if you'd like to use any music in a soundtrack or other creative project. We also accept commissions for original music to be used exclusively within your project.