We know what you're thinking… soundtrack music? Doesn't seem to fit the rest of our services, does it?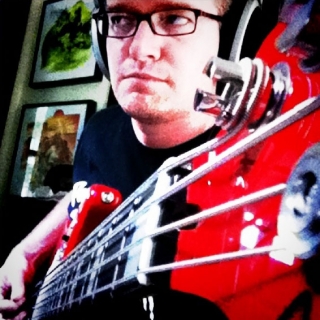 In fact, we've found a lot of correlation between web development and music making. Many of the other designers and developers we've worked with over the years have a music background, and our founder, Scott Anderson, was a music major in college. He just also happened to be in college in the mid-'90s, just as the web was taking off, and ended up pursuing a career in technology.
But Scott never stopped making music. He played in community bands — clarinet in Claremont, CA and alto sax in Robbinsdale, MN — the late '90s, then played electric bass in a string of rock bands in Minneapolis and Atlanta in the early 2000s. He got serious about recording solo instrumental music in 2003, working under the name of Room 34 (surprise!) and crafting an eclectic style that combines elements of progressive rock, ambient, electronic/IDM, with bits of jazz and orchestral music. The result is atmospheric and rich in mood. Music perfect for soundtracks.
Check out some recent projects below, or visit music.room34.com and room34.bandcamp.com for more. Much of Scott's music is also available on iTunes, Amazon, Spotify and other streaming services. Just search for "Room 34".
All Room 34 music is distributed under Creative Commons CC-BY-NC-ND license. Free to distribute and enjoy! Please contact us if you'd like to use any music in a soundtrack or other creative project. We also accept commissions for original music to be used exclusively within your project.